Army Military Airworthiness Certification Criteria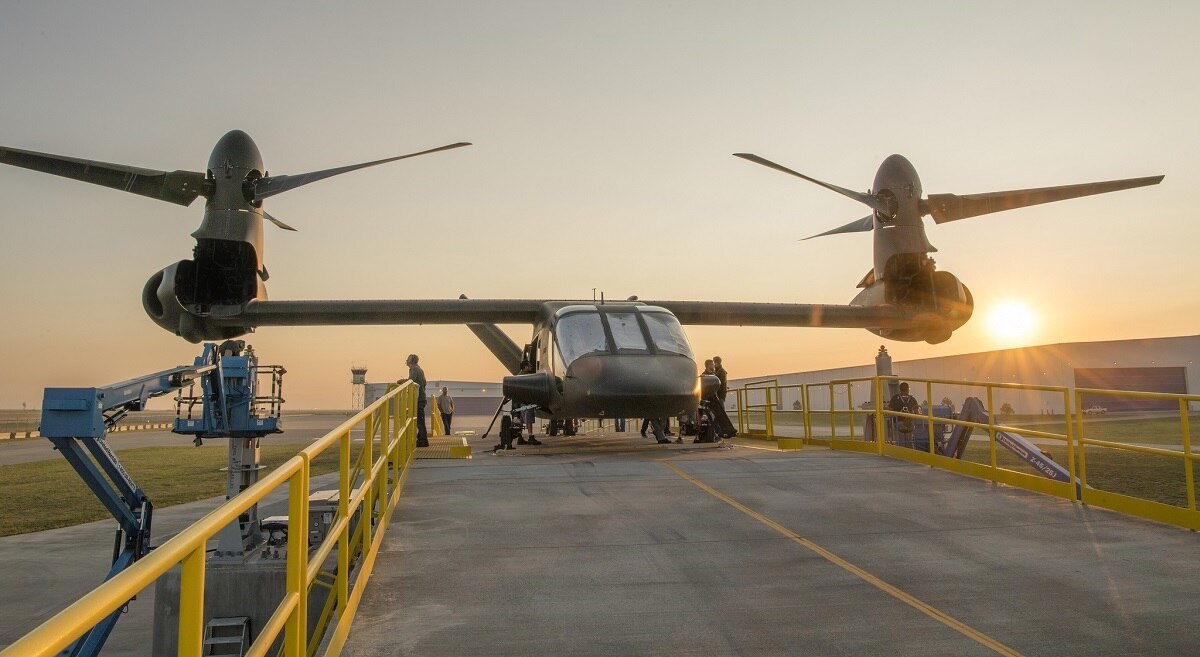 Our Objective: Soliciting Stakeholder Feedback
The Army's Combat Capabilities Development Command, Aviation and Missile Center (CCDC AVMC) desires external (industry, university, government) critique of its draft Army Military Airworthiness Certification Criteria (AMACC) document including suggestions on how to improve the document in subsequent releases. Since in future acquisitions the Army will ask industry to comply with these airworthiness requirements, industry's perspective on these requirements is critical to our success.
You may access the AMACC document and tools for submitting your feedback below.
Background:
The AMACC document provides processes and airworthiness requirements in terms of criteria, standards, and methods of compliance to be used in development of data, software, and equipment to support systems, subsystems, components of U.S. Army manned and unmanned aircraft systems. It also describes airworthiness artifacts to be provided to demonstrate compliance to the requirements that the CCDC AvMC Aviation Engineering Directorate will assess to determine airworthiness. It consists of a base document containing requirements across 16 functional areas and 20 appendices with additional requirements specific to systems and/or aircraft functions and is structured with consideration for future harmonization with other existing airworthiness criteria documents, specifically MIL-HDBK-516 and the European Military Airworthiness Certification Criteria (EMACC).
The document is intended for use by:
A. Aircraft life cycle management personnel defining airworthiness requirements in existing or new acquisition programs. This AMACC document should be used as a foundation document for defining requirements to ensure that the resulting program meets Army requirements for design (initial and continued), production and continuing airworthiness.
B. Contractors incorporating an airworthiness program into existing or new acquisition programs for U.S. Army aircraft system equipment. In most cases, an Airworthiness Qualification Specification (AQS) should be submitted to the Government as part of the Statement of Work for the acquisition, as required by the Request for Proposal or Contract. The AQS applies to aircraft systems, subsystems, and components and should be derived from these AMACC requirements. The AQS will outline the contractors proposed methods for achieving airworthiness listed in the Request for Proposal and the management control actions which guide implementation.
AMACC Document Review:
The government is interested in feedback broadly, but specifically interested in critiques from the following perspectives:
Completeness: Does the document cover all aspects of a thorough airworthiness assessment of an air vehicle? Are there gaps, omissions or duplication of requirements?
Accuracy: Does the document accurately define the airworthiness criteria? Are there better criteria for demonstrating the airworthiness objective?
Concise: Are the criteria properly defined? Are there better ways to define the criteria, standards or Methods of Compliance (MOC's) to meet the airworthiness objective?
Executable: Can industry execute to the requirements of this document? What changes would enhance airworthiness program execution?
Understandable: Does the document provide industry with an understanding of the complete airworthiness program requirements? What changes are required to better define the requirements?
Standards: Do the standards identified provide adequate definition? Are there better existing standards? What areas require further standards development?
Harmonization: Are there changes that would enhance harmonization across other airworthiness criteria documents?

Any additional perspectives, critiques and/or recommendations for improvement are welcomed. Some industry partners, other stakeholders and reviewers may be interested in select functional areas (AMACC appendix chapters) while others may be interested in the entire document. Input to specific appendices or the document as a whole are welcomed and can be submitted through the links below.
View the full document at this link:
Submitting Feedback
All reviewer feedback must be received by August 2nd, 2019
Option A:
We prefer collecting feedback on the document through a Qualtrics feedback tool:
Option B:
If needed or preferred, you can access an excel file to summarize your feedback information and upload it or any other document using the links below.
Download the excel feedback document here
About Us
FirePoint is a technology-driven innovation center at Wichita State University partnered with the United States Army to leverage a range of collaborative tools and technology transfer mechanisms to accelerate the delivery of innovative capabilities to the warfighter. FirePoint is partnered with the Army's Combat Capabilities Development Command, Aviation and Missile Center (CCDC AvMC) formerly known as the Aviation and Missile Research, Development, and Engineering center (AMRDEC) via a Partnership Intermediary Agreement (PIA).